Product Description
A fuel bowser is consisted by truck chassis,tank,fuel filling system and some accessories.sometimes,
in a special work site,the truck must be mounted some safety equipment.
This is our new product, It's defferent from the old style.this kind of fuel bowser/Fuel Tank Truck is equiped
with a individual oiling machine cabin,the cabin is made of steel and the roller shutter door on the both sides
is made of Aluminium alloy .

Dimension 6900X2200X2750mm
Tank dimensions 4700X1950X1500mm
Tank capacity From 5000L to 10000L
Tank material Carbon steel Q235B or Stainless steel 304
Transmitter Gasoline, Diesel
Brand GLS
Engine model CY4102-CE3C
Engine power 91kw(120HP)
Engine displacement 3856
Engine manufacturer Dongfeng chaoyang diesel co., LTD
Gearbox 5 forward, 1 reverse
Chassis brand Dongfeng
Chassis name Cargo truck chassis
Chassis category Middle class
Chassis manufacturer Dongfeng Motor Corporation
Fuel type Diesel
Rated passenger 3 person
Gross weight 11495 kg
Curb weight 5000kg
Wheelbase 3800mm
Alxe weight 4595kg/6900kg
Alxe number 2
Max speed 80 km/h
Spring number 8/10+7.11/9+7
tire type 7.50-16 14PR
Chassis standard Euro 3
Top railing Aluminium
Pump SANJIANG YOJE 60/30 Aluminium alloy oil pump
Fuel dispenser Henan Zhengxing CS20D1110F
Accuracy: ±0.25%
Flow rate range:
5 to 50 liter per minute
Noise: ≤72dB(A)

Packaging & Shipping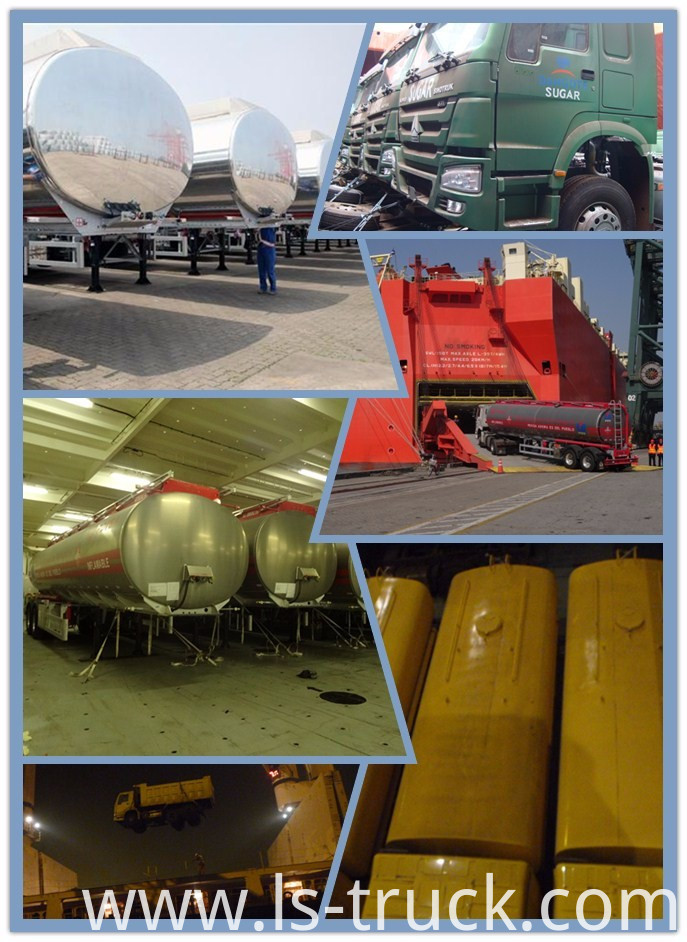 The different vehicle has to be shiped by different way.If the product like fuel bowser can't be put in a container even a frame container ,It would be ship by a bulk cargo ship or ro-ro.When the vehicle is suitable for a container, we suggest to choose the container because the product will be more safety and avoid the damage from outside whe it covered by a container. And here we remind our dear customers that a 4x2 Fuel Bowser Fuel Tanker Oil Filling Truckwould better be waxed for a long time travel.