Rock wool insulated tank semi-trailer, carry Bitumen, Asphalt Tank Truck
Product picture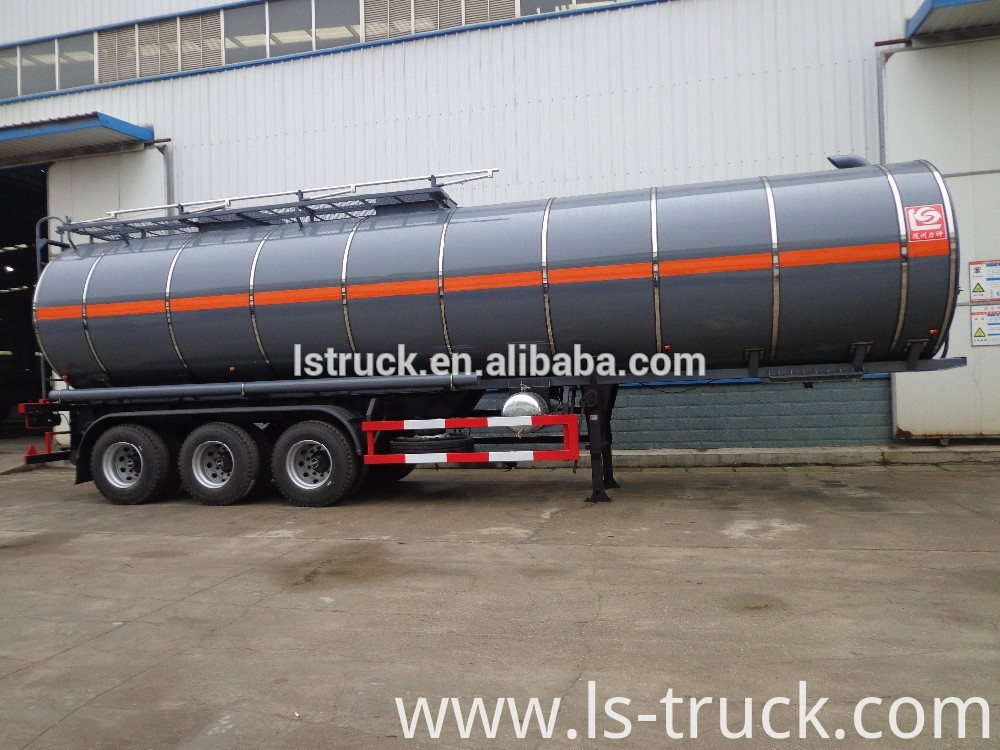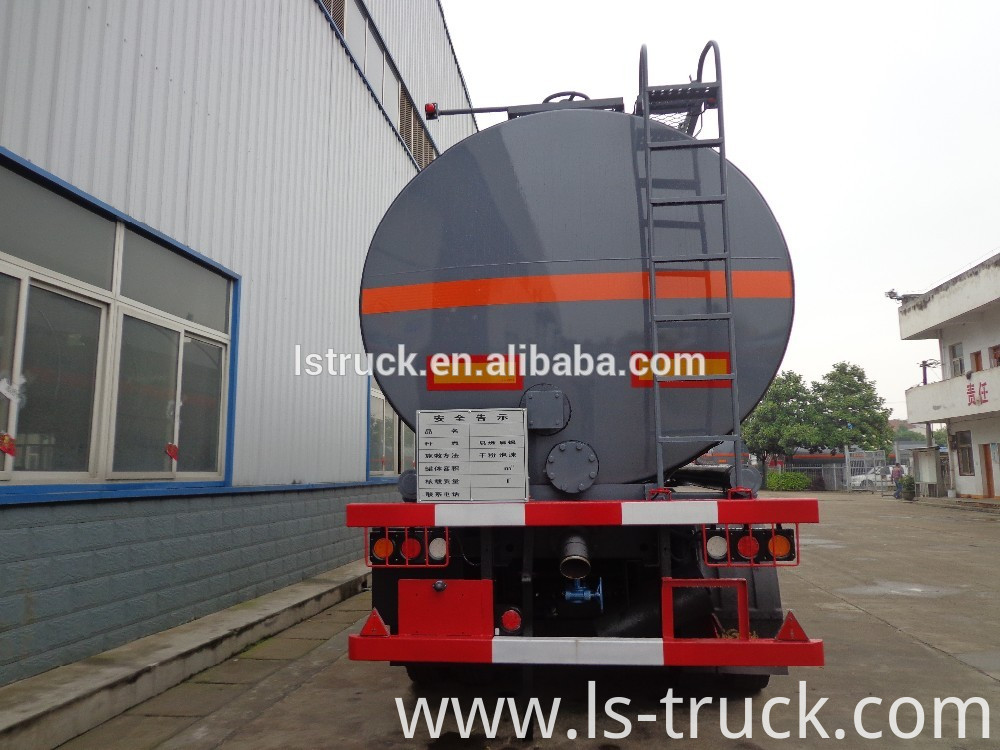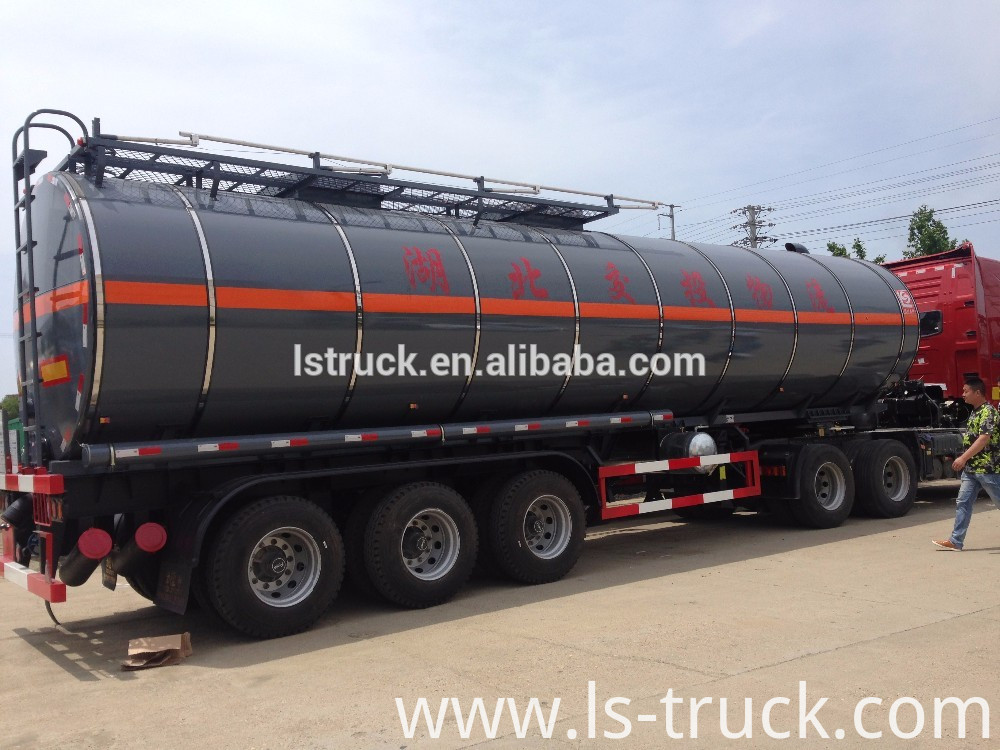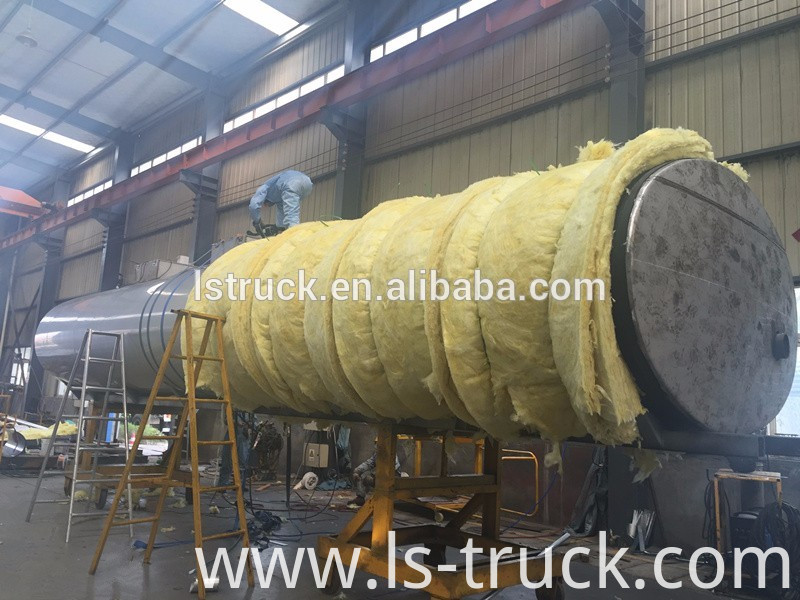 All technical specification of sulfur tanker semi-trailer

The brief introduction of Bitumen tanker

1. Tanker composed of straight sealed tanker

2. This Tanker is applied to transport liquid Bitumen in a short or long distance. It`s an ideal equipment to transport Bitumen from storage field or plant to construction site and operation road, etc.

The main character of this tanker

3. The tank equipped with heating system and insulation layer that can keep continuous heating for Bitumen and keep warm loss by insulation layer.

4. Easy maintained and durable

SLS9408GYY Tanker semi-trailer description

Overall dimensions(mm)

11500x2500x3750mm

Axle

BPW AXLE 3X12TON

Tire & Rim

DOUBLE COIN 12.00R22.5 TIRE & 9.0X22.5 STEEL RIM 12pcs

suspension

STEEL SPRING PLATE

Landing leg

SAF 28TON

ABS

WEBCO

King pin

90mm

Accessory

Tire holder, Water tank, tool box, Rear aluminum ladder, guardrail, standard trailer rear light and side light.

Tanker material

5mm carbon steel (Q235B) for tanker, Total 4 Wave resistance plates weld in the tanker

Tanker capacity

40,000 liters

Rated loading weight(kg)

45,000kgs

40,000 liters tanker description

Manhole cover

2 sets of Standard DN500mm(20 inches) China made quick opening manhole with 2 vent valves

Discharge valve

1 units of DN150mm China made turbine butterfly valve for discharge outlet fit the rear of tanker

Anti-static system

Manufacturer`s standard

Tanker heating system and insulation layer

Insulating layer

1. Tank containing keep warm by insulation layer

2. Insulation layer composed of:80mm thickness Glass fiber and 1mm colded steel plate covered, it can prevent the heat losing.

Heating system

Honda Generators drive Combustion machine connect heating pipe.

6 inch steel heating pipe line fixed at the bottom of tanker, so the heating will come through the heating pipe to make the tanker heating
TIPS:
1,The insulation marterial could be rock wool,glass wool or polyurethane foam.And the outter skin could be carbon steel ,mirror-surface stainless steel or fiberglass.
our insulated tank semi-trailer have a good insulative effect,we can keep the temperature of cargo won't drop 3 ° in 24 hours.
2,The heating divice could be burner with generator,tractor exhaust,eternal hot water and so on.We, as the proffesional manufacturer of insulated tanker, suggeut our dear customer to choose famous brand burner and generator as the heating device.because it's more safe and convernient.